1. Signing up for facebook- Adding applications and poking people makes me feel as though I wasn't truly wasting enough of my life before. Who knew I had so much potential?
2. Working at a job where people can easily begin menstruating on your workspace- This is something they do not tell you about in esthetic school.
3. Spending $100 a day- Making $100 a day in cash has its ups and downs. The up part is when I get it and the down part is when I spend it. Did I even buy anything? I don't even know.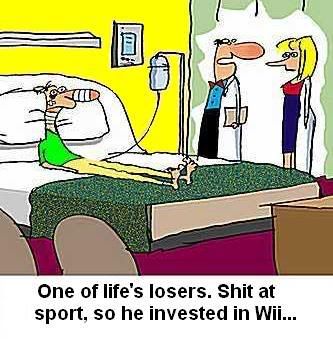 4. Slightly using your neighbor for his Wii/being attracted to beards- I think he has a crush on me and Roommate Mary thinks he has a crush on her. I don't even care because he has an unusual lisp and he only looks good when he has a beard. There are pros, however, to seeing a guy who lives upstairs. There are also cons. Lots of cons. But those pros!
That's it for Friday. Week's not over yet.
P.S. Let's start a collection of comics that don't make sense.